"Lorre Wyatt's songs share a quality with the finest of traditional folk songs: they are at once timely and timeless. They grow on you and with you and become part of your life. I predict that many of Lorre's songs will be sung – humanity willing! – by our grandchildren's grandchildren."
~ Pete Seeger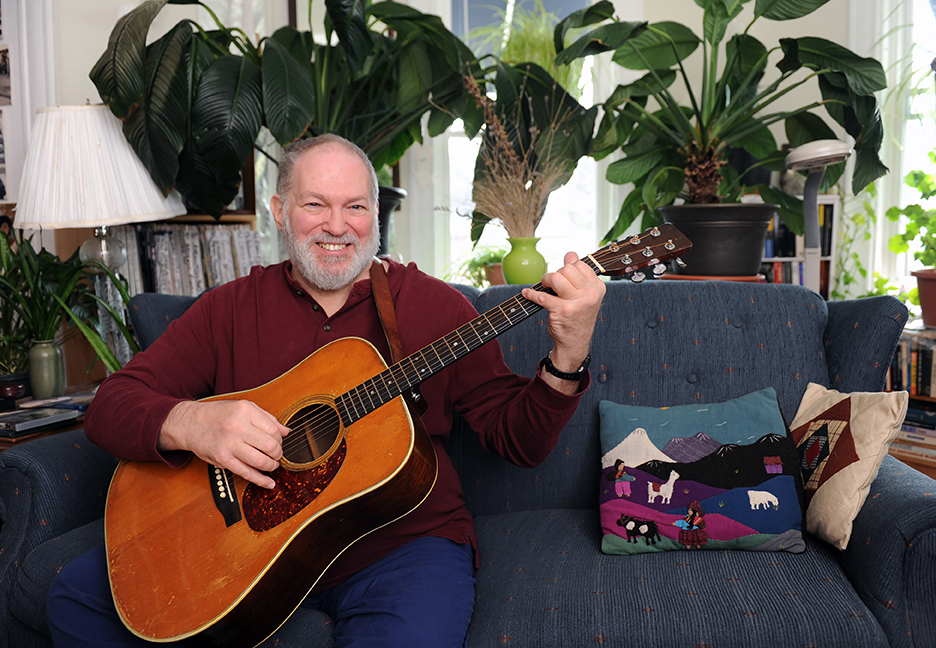 Singer and songwriter Lorre Wyatt has been a popular figure on the folk circuit since the early 1970's. Lorre is best known for such songs as the classic "Somos El Barco / We are the Boat," which has been recorded by numerous artists including Pete Seeger and Peter, Paul & Mary, and for a number of songwriting collaborations with Pete dating back to the first river-wide efforts to clean up the Hudson in the early 1970's.
After suffering a debilitating stroke in 1996 which robbed him of his ability to sing and play for over a decade, Lorre is now back on his musical feet.
In 2010, Lorre and Pete resumed their songwriting collaboration, culminating in their critically acclaimed album A More Perfect Union: New Songs by Old Friends (2012). Drawing deeply from folk traditions, these new songs are often seasoned by jazz, classical and world music. Vibrant, uplifting and a contemporary call to arms, this 16-track album continues in the socially, politically and environmentally conscious tone that Lorre and Pete are known for. Pete said of what is now his last recorded studio album: "I think many of these songs stand shoulder to shoulder with the best I've ever written."
In June of 2013, Lorre and Pete performed at Clearwater's Great Hudson River Revival Festival. That September, the two performed in the "Music Can Bring Us Together" benefit concert for WAMC Northeast Public Radio, which was made into both a double CD and DVD set.
Proving that "Old Apples still can make good sauce", as one of their songs says, Lorre continues writing, recording and playing for a variety of audiences today. Whether performing solo or in partnership with other musicians, Lorre always features a number of Pete's songs and the stories behind them.


This site is a work in progress.
Please check back often for new pictures, songs, and other content.